ALIGNING YOUR IT FACILITIES WITH YOUR BUSINESS GOALS
Database Transformation, Turn your data into a strategic asset with our database services
Network & IT Security
Organizations today demand advanced network infrastructures to support the increasing bandwidth demands. ChetsApp offers best-in-class services that transform complex network infrastructures into active and easier to maintain systems. This results in a more effective telecommunications environment that combines WAN, LAN and voice services.
ChetsApp provides consulting, implementation, and support services for enterprise voice and data networks. Our team of experts will help you to plan, deploy and operate your IT network infrastructure. Whether you are in process of setting up a network area or want to manage the existing network set up, ChetsApp will provide you end-to-end services to meet your business needs for data communications. Our services include advanced, complex network analysis, access management, resolving network security issues, design and implement corporate network architecture, network installations, upgrades and documentation.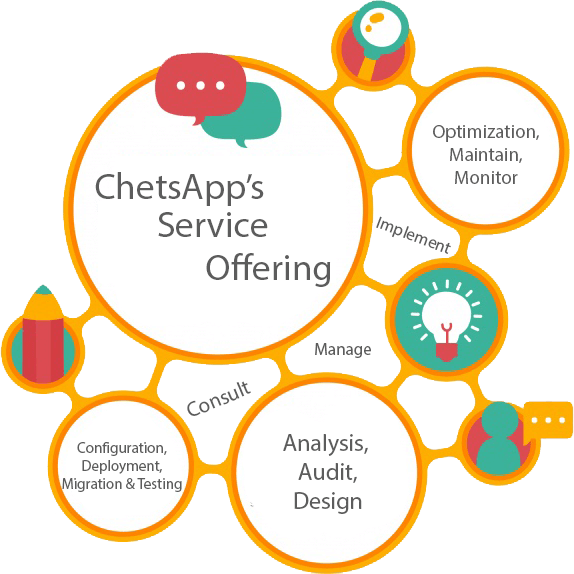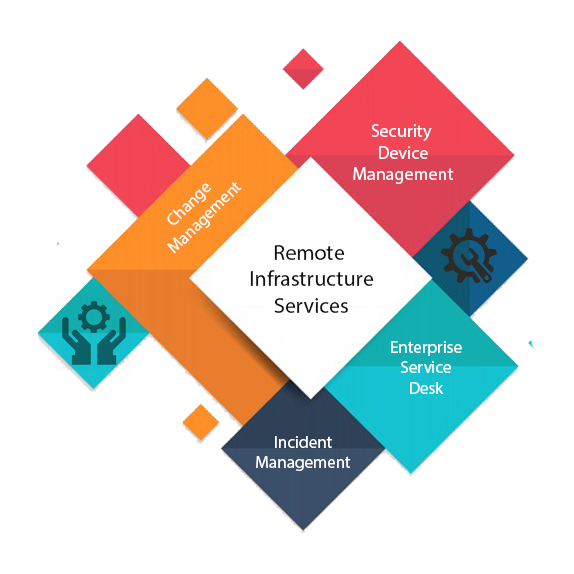 Remote Infrastructure Services
With resources scarce and budgets tight, IT organizations need new ways to reduce costs and work more efficiently. Remote outsourcing of infrastructure services is one increasingly popular option with ChetsApp clients.
Our Remote Infrastructure Management strategy lies at the center of our managed services. This portal foundation provides the building blocks for monitoring every IP-enabled device and process on your network. It helps resolve problems quickly, increases productivity and lowers the cost of computing.
End User Computing
ChetsApp's end-user computing services offer enterprises the facility to tap emerging technology models to meet unique business needs. The EUC helps enterprises refresh and simplify their existing environments. The solution also helps reduce management costs, enhance availability and reduce time-to-market. We provide migration to newer operating environment with minimum disruptions and drive transformation technology solutions.
Our services include end-user workplace support, de-risked migration to new operating environments services, integration of multiple collaboration components via SharePoint, Office Communication Service etc.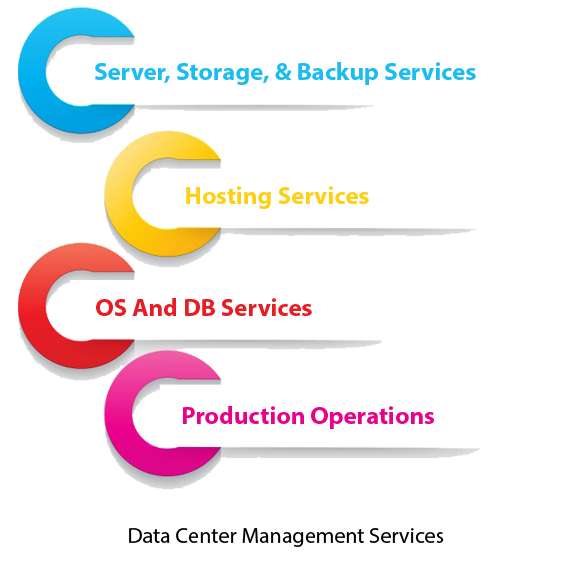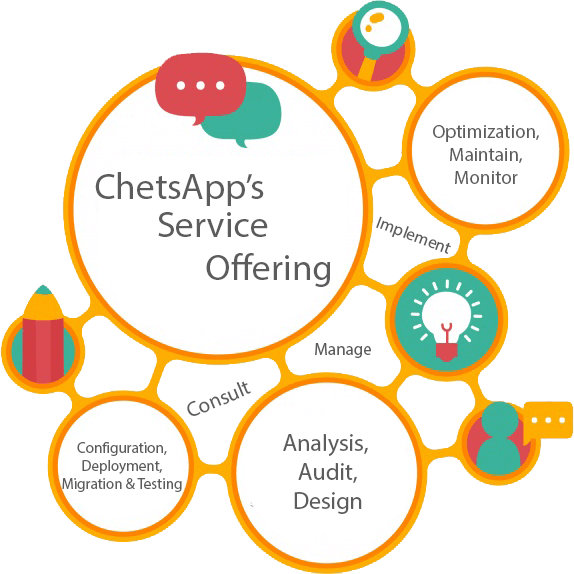 Database Support
No matter what database platform you're running, dbaDIRECT is your answer for 24×7 monitoring and expert skill, at a lower cost than what's possible with internal administration. We offer each of our core remote management services for all major database platforms, including Oracle, MongoDB, MySQL, MySQL Lite, SQLServer, and IBM DB2. Our team of DBAs is here 'round the clock for your database needs, capable of servicing any size organization at any time of the day Period.
Database Installations — we'll help you plan and implement a database installation, optimally configured for your organization's unique needs
Database Upgrades — learn how our Process Advantage makes updating your databases a safe and effective procedure
Database Patching—we utilize documented processes to ensure that all tasks are executed in an orderly and predictable manner
Data Analytics — our data analytics services will help you leverage business intelligence for a smarter, more effective organization
Data Auditing — we'll help you audit the actions of your database users to identify security and other critical issues
Performance Analysis — learn how our directCHECK Performance Analysis process helps you evaluate the health of your database
Database Optimization — learn how we'll use targeted recommendations from directCHECK to fix, enhance, and improve the performance of your database
It's simple!
WANT TO START IT CONSULTING PROJECT?